BUY SOCIAL MEDIA TRAFFIC
We Promote Websites on Multiple Social Media Platforms
Your Social Media Exposure Starts Right Here
Traffic from Facebook, Twitter, Pinterest, Google Plus and more
How Buy Social Traffic Works:
SOCIAL MARKETING
We promote your website through content on social media platforms

SPONSORED PLACEMENTS
We will promote your site through hundreds of partner accounts as well

INFLUENCER MARKETING
We will get influencers to tweet, post and share to their Facebook fans
Why You Should Use Buy Social Traffic:
We boost your website on social media platforms to drive traffic

Social media platforms are an excellent way to drive traffic to your website. Google loves to see traffic coming from social media sites and factors that into its search engine ranking results. We are able to promote and drive traffic from several social media sites, from real users and that have a very low bounce rate. Our traffic potentially navigates through several pages on your site if your content is engaging. The traffic 100% shows up in your google analytics account. If you are looking for cheap website traffic from social media platforms, Buy Social Traffic is the service for you!
Social Media Promotion Available:
Facebook Traffic

Twitter Traffic

Pinterest Traffic

Google Plus Traffic

Search Engine Traffic
High quality, retention, social traffic to your blogs, websites, videos etc.
Do You Need a Social Traffic Plan?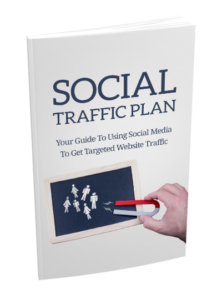 Need To Grow Your Youtube Channel?
Trying to Profit From Instagram?